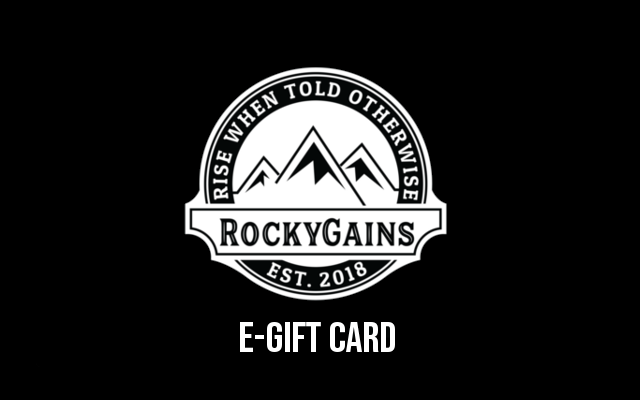 RockyGains e-Gift Card
Looking for the perfect present but not quite sure what to get? Give your family and friends the gift of choosing their own products by getting them a RockyGains e-Gift Card!
Upon purchase, you will receive an email with a unique code that can be used at checkout!
NOTE: e-Gift Cards do NOT expire!
Pre-Orders will be shipped in 2-4 weeks
All in-stock orders are fufilled within 24 hours from when the order is placed. Additional shipping details are available at checkout.